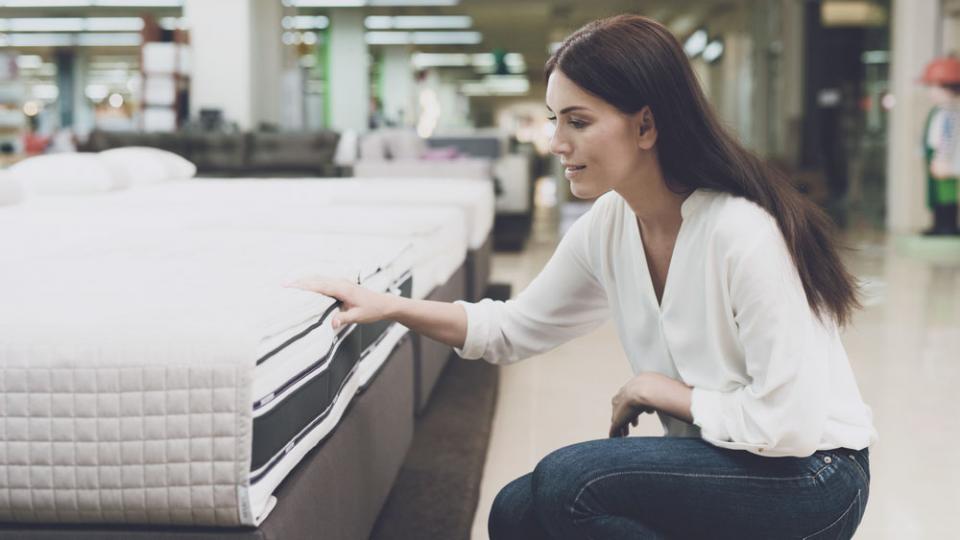 How to choose a mattress: Tips on how to buy the best mattress for your bed and budget
Take the right steps to buy a better mattress and get yourself a good night's sleep
Few things come down to personal preference more than choosing a mattress. What can feel like a cloud to one person can be back pain in the making for another. What makes the decision even harder is the sheer range of options, with mattresses available in practically every budget and type you can think of.
From new-age bed-in-a-box mattresses to the more traditional, feels-like-it-weighs-a-tonne pocket-sprung alternatives only found in specialist bed shops, you've got a lot of choice. The good news is that certain considerations make the decision-making process easier – read on to find out what they are.
How to choose a mattress
When should I change my mattress?
The National Bed Federation recommends you change your mattress every seven years (although really good ones can last eight to ten years – in some cases even more). They warn that quite often a mattress has worn out before you realise. Indeed, the Sleep Council points out that after seven years, your mattress will have had over 20,000 hours of wear and tear, to go with the half-pint of fluid lost each night and pound of dead skin cells shed each year.
Tell-tale signs that you need a new mattress include finding that you sleep better in other beds, and realising that you don't sleep as well as you did a year or so ago. If you start to wake up with stiffness or pain it may also be a sign that you need to splash the cash.
A mattress that's right for you and not worn out will mean you move about less, awaken less and are less disturbed by your partner. You're also less likely to wake up feeling groggy or with any aches or pains.
How big should my mattress be?
People don't buy big enough beds, warns the Sleep Council. Many people, for instance, don't realise that a double bed is only 135cm wide – that's not even two single beds and nowhere near enough room for two adults to sleep comfortably without disturbing each other. Even moving up one size to a kingsize mattress – at 150cm – can make a big difference.
The bottom line is that if you share your bed, buy as big a bed as you can fit in your bedroom; disturbance from a partner is one of the most common sleeping problems. Also, don't forget to match the size of your mattress to your bed frame – European mattress sizes, for instance, differ slightly to standard UK sizes.
Should I try before I buy?
Besides being the right size, your mattress should provide the correct support and comfort levels. That's why it's important to either try before you buy or get a mattress with a trial period. That means either trying it out in the shop – taking time to lie on it in your natural sleeping position or, if you buy one online, looking for one that comes with a 100-day trial period.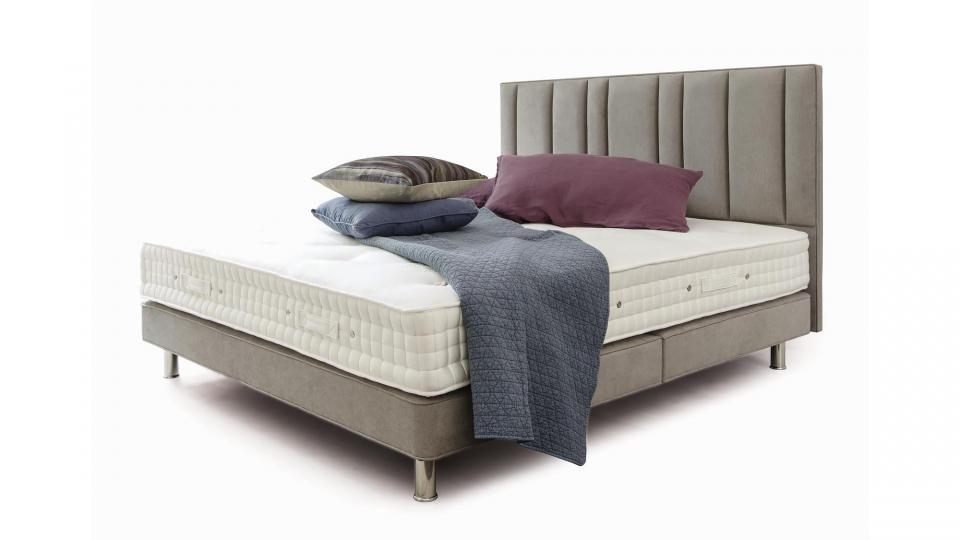 What are the different types of mattresses?
There are five main types:
Pocket sprung – this is the most traditional type of mattress and has a bouncy, springy feel, thanks to the springs which are sewn into individual fabric pockets. These springs – available with different levels of tension – also make the mattress supportive and durable. Pocket-sprung mattresses can be filled with all manner of different materials to suit your needs, including wool for comfort and breathability. Unlike latex and memory foam, they don't mould to your body or warm you at night.