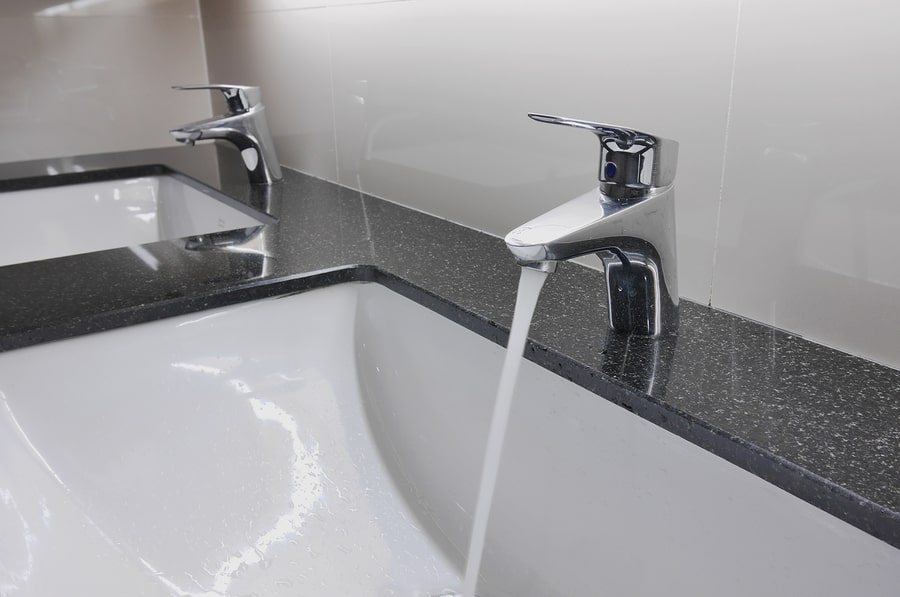 How to choose a faucet for your kitchen
For a sink, it fits the specific type of kitchen sink. A set of the same material looks better. Can be installed on the kitchen surface next to the sink. This faucet has a curved long spout. Some models are equipped with a dishwasher switch as well as a retractable spout for ease of use. Universal – faucet with long moving spout. Used directly for washbasin and bathtub. Suitable for compact bathrooms, where they are located in close proximity.
Types of faucets
Single grip is the most common type of faucet in which the water temperature and pressure are regulated by turning the knob left-right and up-down. Therefore, these faucets are the most convenient to use.
In the two-handed version, the temperature and water head are regulated by two handles. The rotation of each of them ensures the final temperature and water pressure. This faucet is indispensable if there is a large difference in pressure between the hot and cold water, as well as in the use of a gas column, because the separate connection of cold and hot water is the optimum mode of operation of the column and allows you to save water consumption.
Non-contact is the most modern faucet available today. It does not need to be manually operated like a single- and double-captured mixer: a special infrared sensor reacts to the movement of the user's hand and starts or stops supplying water. This type of faucet is very convenient, economical and allows you to get water at a given temperature, but its cost is much higher than its mechanical counterparts. You can find the best touchless kitchen faucet based on online reviews.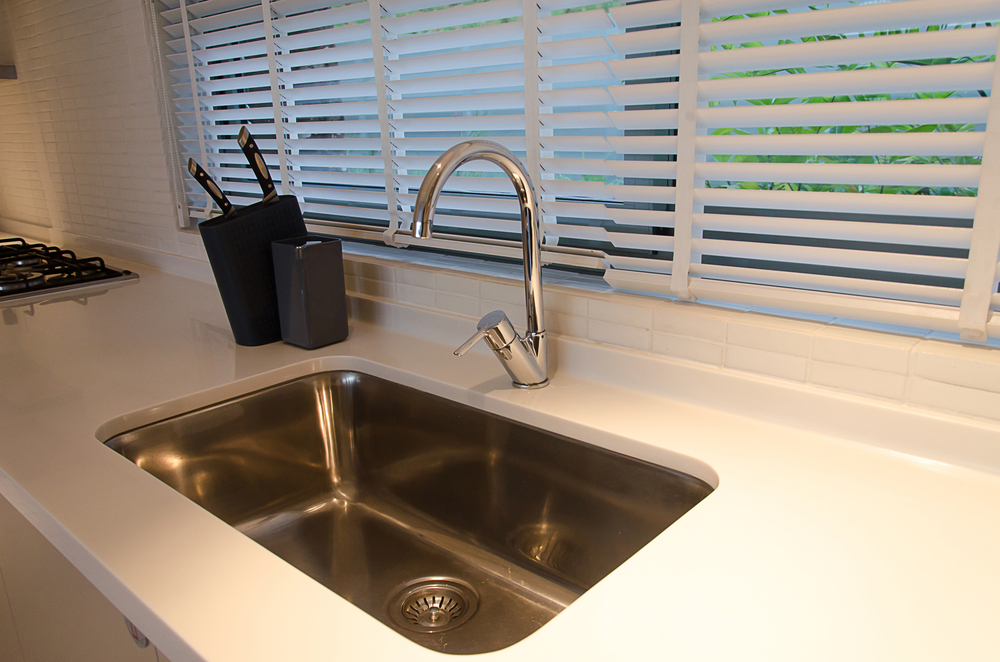 The type of installation is also of great importance – vertical (on the sink) and horizontal (on the wall), depending on the pipe supply. Vertical is usually used for washbasin and kitchen sink, and horizontal – for bath and shower. In addition, faucets with vertical type of installation can be installed by yourself, and for horizontal type it is better to contact a specialist (e.g. to avoid damaging the wall cladding).
Materials
The faucet body is made of steel, brass, bronze and ceramic. Advantages of steel: durability, hypoallergenicity, hygiene and resistance to high temperatures. Lack – relatively high price. The brass body is the most common variant: strong, reliable and inexpensive, but the service life is less than that of steel. Bronze will be a great option for lovers of retro style. Faucets made of this material have a solid appearance and are quite expensive. Ceramic body holds the temperature well, does not oxidize. Disadvantages: fragility and high price.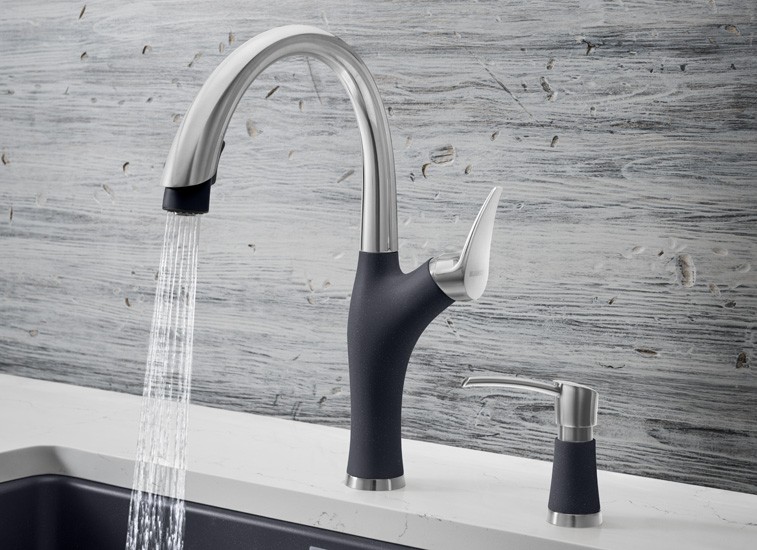 Covering
In most cases, chrome and enamel are used. The enamel is more spectacular in appearance, but when used it can fight off, and the chromium is stronger and more hygienic – microorganisms cannot live on its surface. Granite will harmonize well with the interior, if this material is made of shell; durability and high reliability are also among the advantages of this coating. Nickel looks beautiful, but in some people can cause allergies, and gold can not be called a budget option. Steel, brass and bronze as materials of the faucet body coating have the properties described above. Copper, as well as bronze, gives faucet a classic, traditional look, but the price is higher than average.
Spout height and length
The choice of height and length of the faucet spout depends on its purpose and sink size. The height of the faucets is low, medium and high and the length of the spout is short, medium and long. A spout that is too high will result in a large splash of water, while a spout that is too low will make it difficult to wash dishes. The average length and height of the spout is usually the best option.