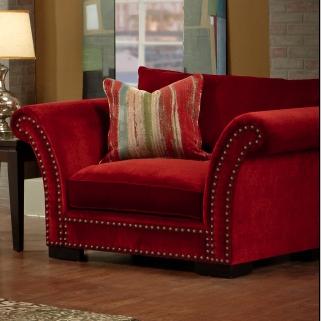 Robert Michael Furniture Presents the "Drew Sectional"
Drew Sectional by Robert Michael Furniture
Shown in Teddybear Otter the Drew is available in store ready to take home as a 3 pc sectional or as a 2 pc sofa and chaise sectional. The Drew sectional by Robert Michael plays a contemporary role in today's furniture world. Adaptable and changeable, you can realize multiple configurations by changing sides you want your chaise or sofa. Add additional length or plan out a small footprint. As well our customers have hundreds of fabric choices to match their home decor.
About Howies Furniture
Selection and Quality – Howie's Furniture boasts a 60,000+ square foot showroom and warehouse. In a never ending quest to bring our customer's the highest quality at the lowest price. We attend the major U.S. furniture markets and International Furniture Markets.. Our buying team travels to the major international markets bringing in direct imports at discounted prices. Our inventory is constantly changing so we recommend taking advantage of our in-house Layaway . . . don't let your neighbor go home with "your" furniture.
Howie's Furniture Pledge – LOWEST PRICE! As a leading Furniture Distributor serving the Valley for 25+ years, Howie's Furniture delivers you the lowest price possible. Our family business is here to assist you in the showroom; no commission salespeople pressuring you and driving up the cost of your furniture. Howie and his "team" are the same faces you might remember from the 80's if you are a repeat customer looking to replace your old furniture. If you are new to Howie's we invite you to take your time and feel free to sing along when Howie turns on the karaoke mic!
Shipping – We ship fast and free because we ship warehouse-direct. Click here to read more about shipping for your patio umbrella.
Return Policy – We are committed to your satisfaction. Read about our product warranties by clicking here.
Our Pledge- your privacy. Read our privacy pledge here.